All over Southeast Asia, the morning alms ceremony is a wonderful sight (if you can get up at sunrise). Each morning, Buddhist monks walk around their neighborhoods to receive food offerings from members of the community.
The monks carry metal bowls called 'bat' to receive their food donations. The bowls, which for centuries were made by hand, are almost all now produced in factories. And many of the communities that used to make these bowls have vanished…except for Bangkok's Ban Bat, the Monk Bowl Village.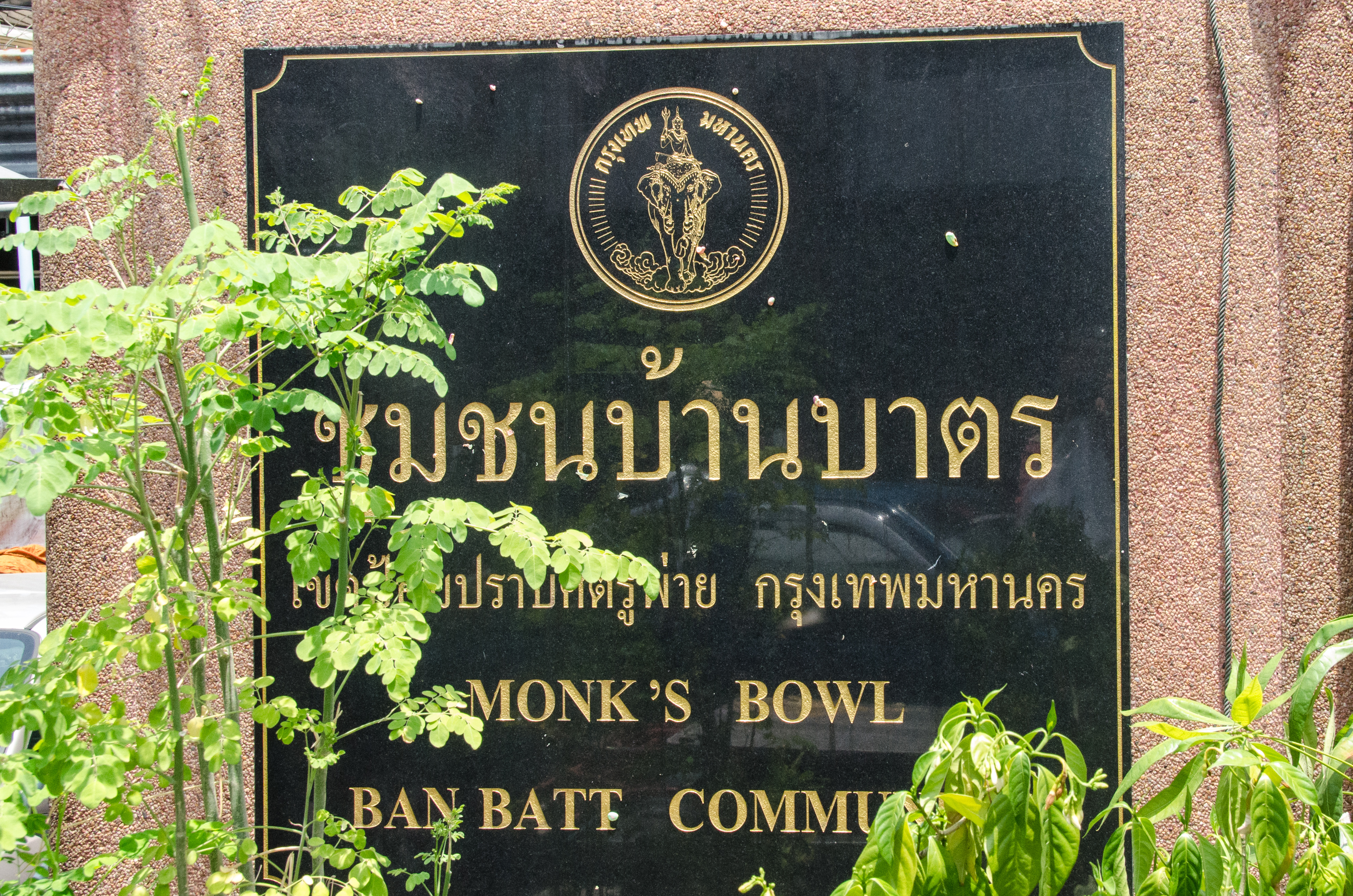 Bangkok's Ban Bat is the last of a series of villages established in the 18th century by King Rama I to create the monk bowls. Their bowls are beautiful. And it is amazing to watch craftsmen from the three remaining families work.
Each bowl is made from eight strips of metal, which represent Buddha's Eightfold Path. The metal strips is hammered into shape, soldered together, and then polished and lacquered until they shine. Each step took place at a different house along the small and twisty alleyway where the families lived.
A khlong water taxi along the Maha Nak canal will get you pretty close to Ban Bat, and figuring out to navigate the system is an adventure in and of itself. The stop at Tha Phan Fah is pretty close. 
Once you're in the neighborhood, you can walk south on Th Boriphat, south of Th Bamrung Meuang, then follow the signs into Soi Ban Baat. Or you can do what we did, and just take a tuk-tuk for about $0.90, once you find one who knows where he's going.
You can purchase your own bowls, which make fantastic and unique souvenirs, from one of the families. Prices range from $15-65. I was determined to pick up one of these bowls, even though I had no idea what we were going to do with it once we got home. It now sits proudly on our counter and holds our spare change.