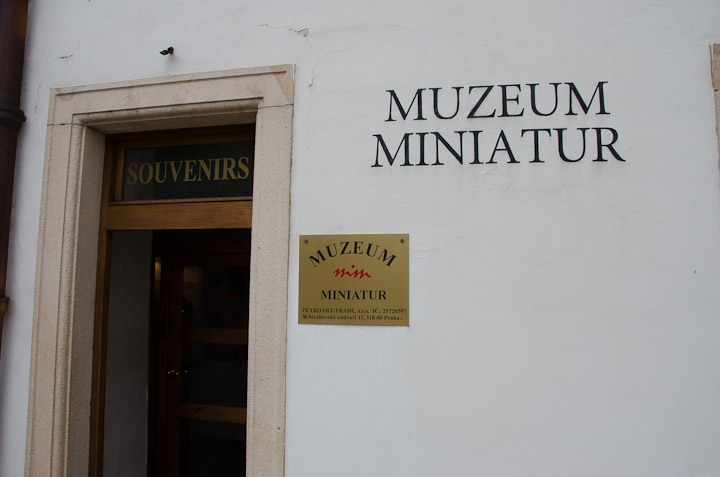 I had originally titled this post 'The World's Smallest Museum,' but then, in the course of my research to confirm the veracity of this claim, I discovered there are a whole bunch of museums that are much smaller than this one, including one in New York City that is an alley (and currently showing an exhibition on fake vomit from around the world, so check it out!).
So: Prague's Miniature Museum.  It features miniatures created by Siberian artist Anatolij Konenko. His art – which must be viewed through a microscope or a magnifying glass – is nothing short of incredible: portraits on half a poppy seed, a sailboat floating on a mosquito wing, a teeny-tiny train chugging along on its track…a single human hair, and my favorite piece, a caravan of camels passing through the eye of a needle.
His first big piece – which featured a flea wearing golden horseshoes – took him 7 years to complete (miniature building is pretty painstaking work, apparently). One of the museum's most significant works is a 30-page book, measuring .9 x .9 mm, containing a story by Anton Chekhov.  Apparently it has been surpassed by a book that actually requires an electron microscope to view.  Who are these people?
The museum is small, just one room (it has taken me longer to write this blog post than it did for us to visit it).  It can be tricky to find; your best bet is to go to the Strahov Monastery – and check out the wonderful library! – and in the courtyard just across from the entrance to the monastery's Museum of Czech Literature, you'll see the museum. Open daily until 5 p.m., it's the most fun you can have with a magnifying glass in Prague.